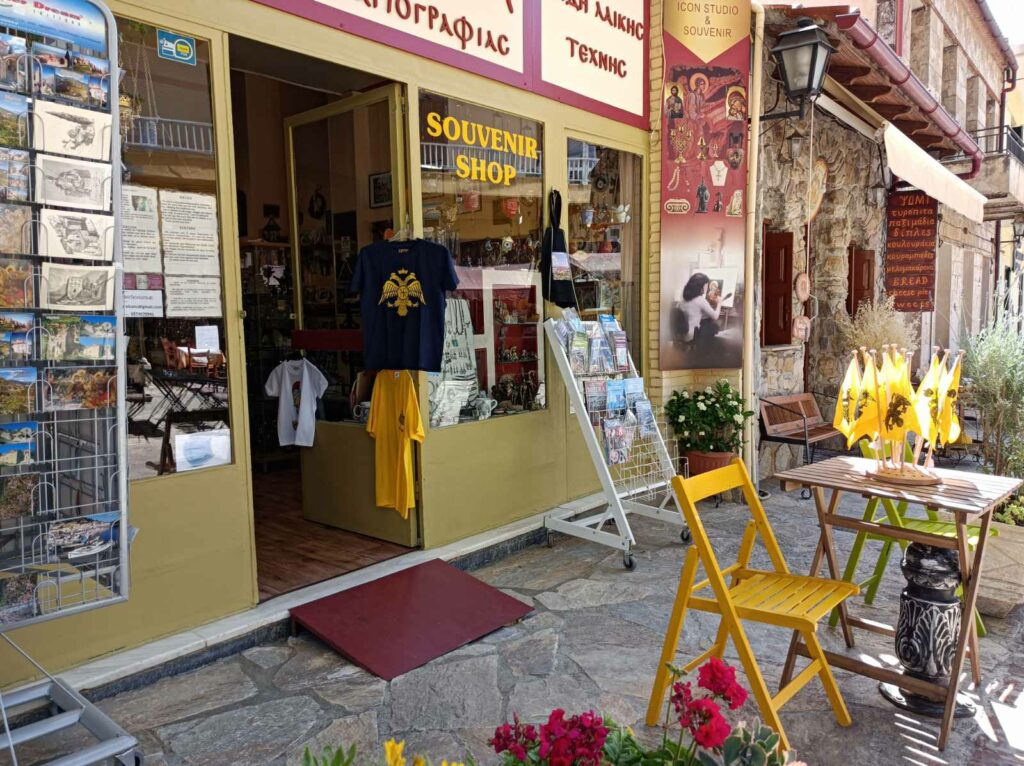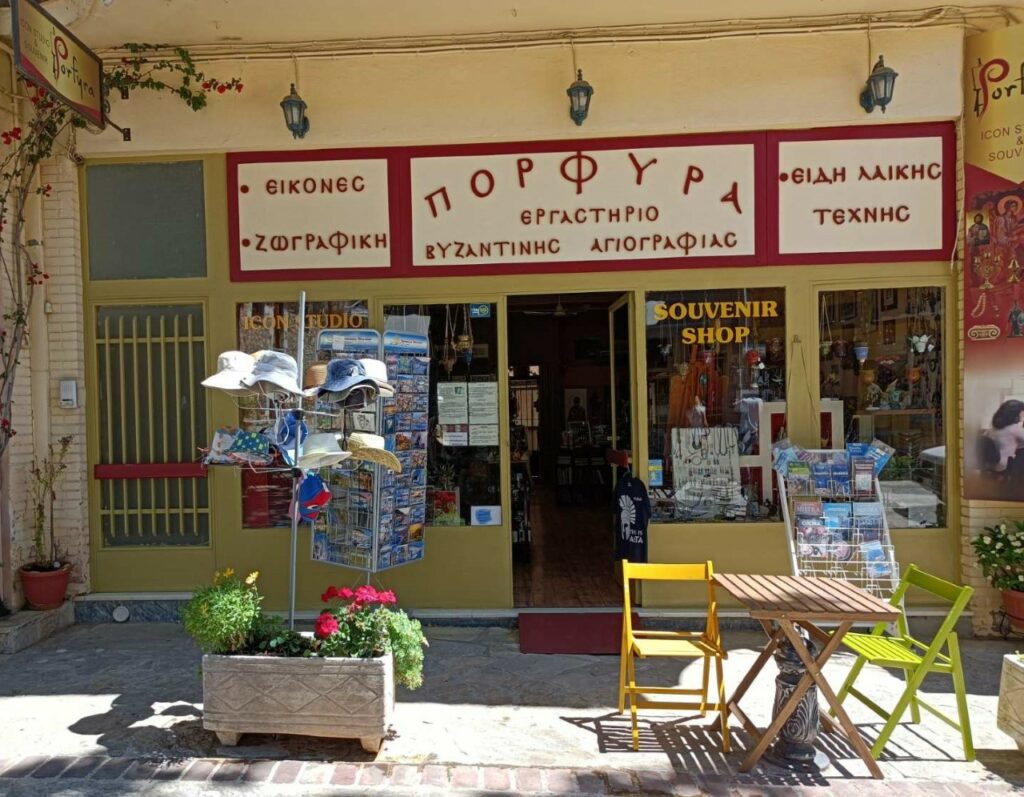 About Us
Porfyra is a shop and artist's workshop, first established in 2001, the product of lots of love and enthusiasm. Wanting to make our work more readily accessible led to the creation of this e-shop. Here you will find handmade byzantine icons, various religious items, artwork, jewelry and decorative items, carefully picked and made available to you.
Our shop
Porfyra is situated beneath the medieval site of Mystras, on the square of the modern settlement. Our icons are prepared and exhibited here, introducing visitors to the long history of traditional iconography.
A variety of artistic creations are also available, made by the iconographer and other affiliates, as well as items connected to local history and mythology. Souvenirs, gifts, decorative items, jewelry, trail maps and books are also available.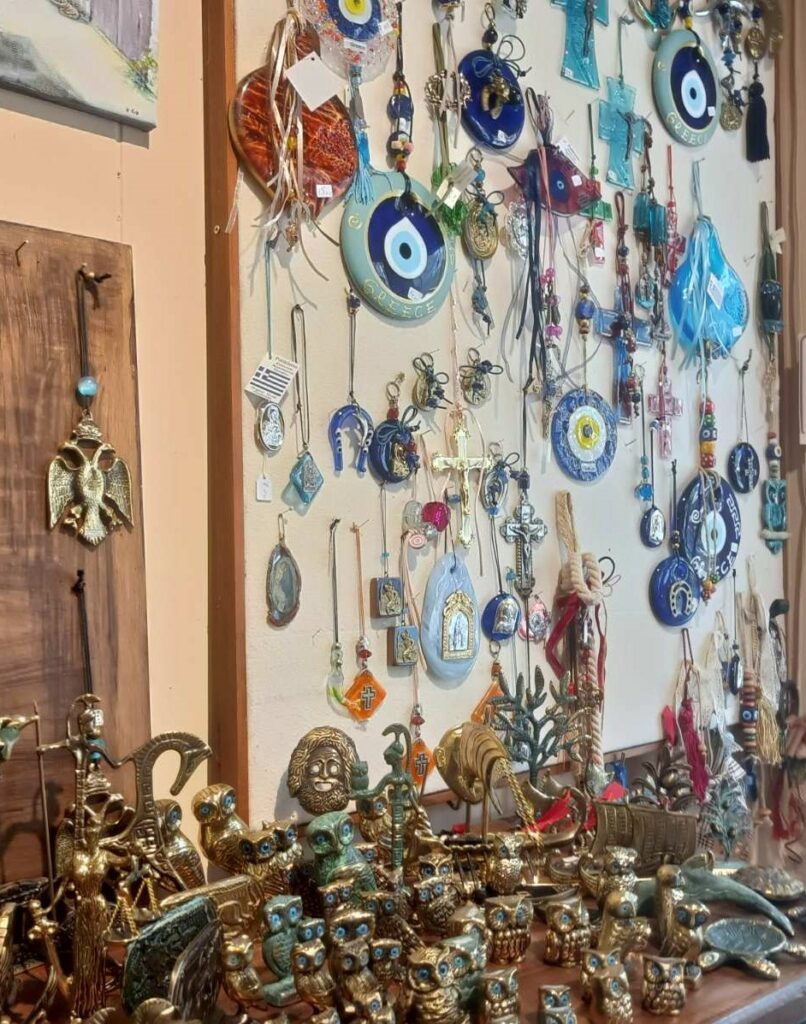 The Owner
Maria Tsimpoka has loved painting since a young age. She studied under painters and while also pursuing other ventures, she graduated from the Professional Training Center in Tripoli, with a specialty in iconography. Since then, she has created many portable icons and murals. Her work can be found in private collections and temples around the world.
Byzantine Hagiography
Orthodox iconography has a long tradition, follows its own rules and contains its own set of symbolisms. It has two aspects: it is an artistic creation and at the same time it is an effort to depict the Devine and the spiritual. Every phase of the icon's creation has a symbolic dimension, and each icon contains its own symbolisms.
Each hand-painted icon available in this e-shop is a distinctive, unique creation made with care. Our icons are created using the traditional techniques of the Byzantine period.
Before starting the painting (or "writing") of the icon, a specific procedure must be followed.
Initially, the wood is prepared, by applying a gauze-like material and then seven coats of a special natural glue (seven being a symbolic number in iconography). Afterward, the surface is carefully leveled until smooth. This procedure results in a surface ideal for painting on.
Now the "writing" of the icon can begin, a task requiring attentiveness, time, precision and many layers of painting.
The colors used are derived from minerals and ore. The colors are in powder form and are mixed with egg yolk and vinegar, according to the "egg tempera" painting technique.
Gold is used in many of the icons, for the background or the halos. This gold is representative of Divine Light. It comes in the form of real 22 karat gold leaf. Its application requires patience and accuracy.
The last stage is the application of varnish for insulation.